There's not much happening here that's worth blogging about (well there is one thing but we have no pictures to share of it just yet), so I thought I would just do a picture-heavy post of Harlie and I enjoying some nip together. Enjoy.
Mom puts the nip on our scratchy pad to help control mess, but we still get it all over. Harlie has to have it on her "special pad". I'll have to post about that one.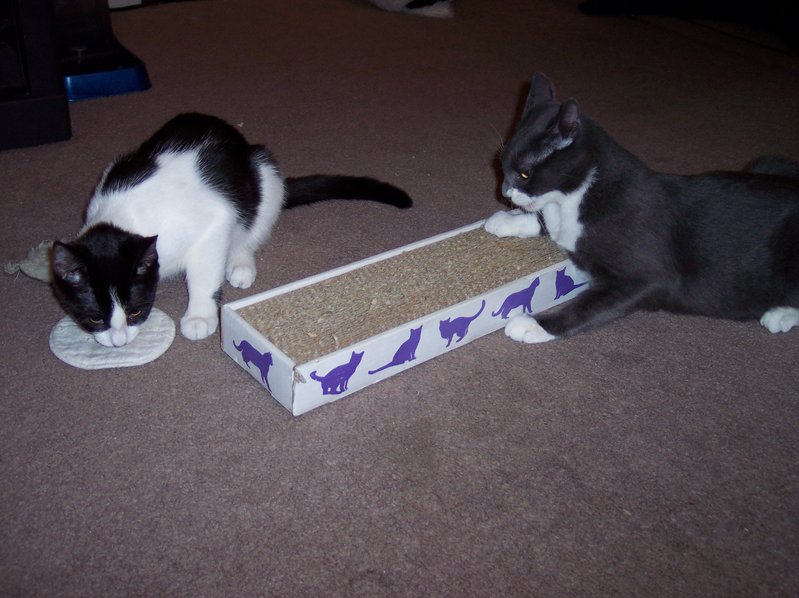 Here we are sharing the scratcy pad to the best of our abilities: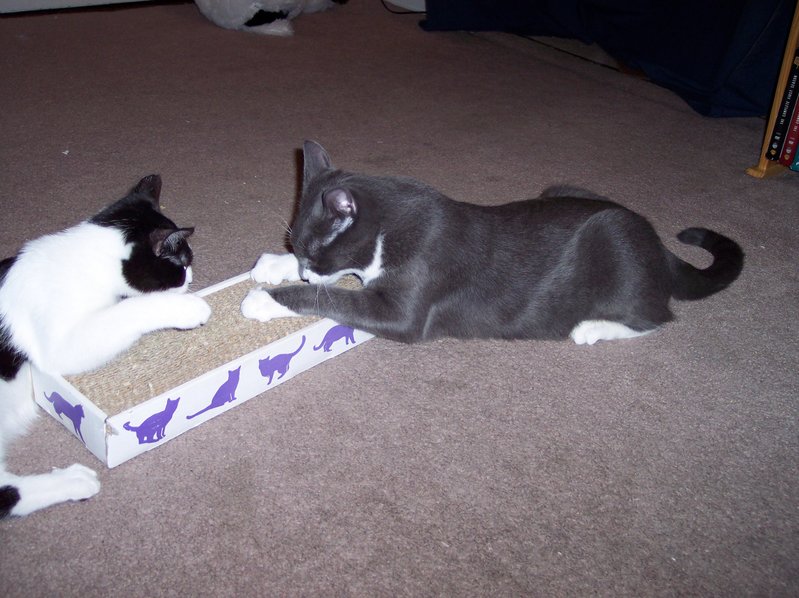 But you know I wanted it all to myself. Oh can you feel how good I feel right here?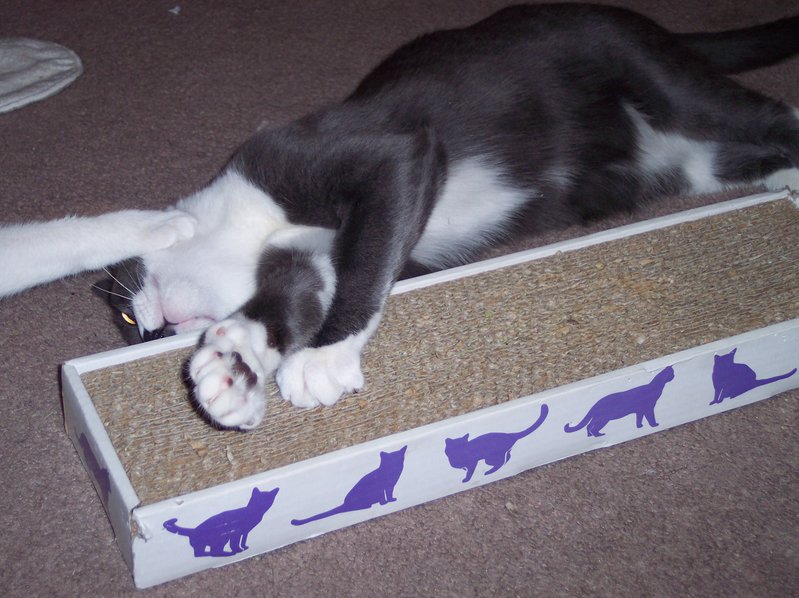 A little nip wrestling. You can see the nip on us.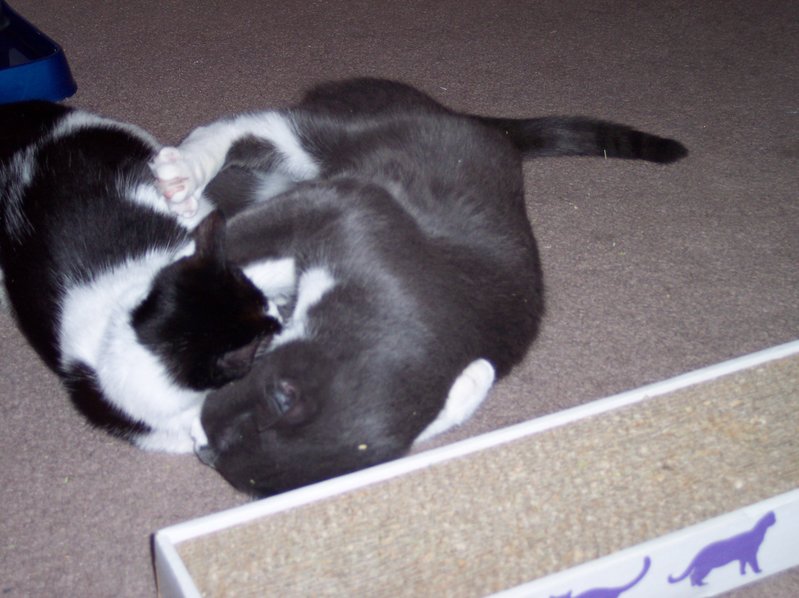 The camera flash interrupted my sleep, but I only opened my eyes. I couldn't move any more than that. I was PASSED OUT!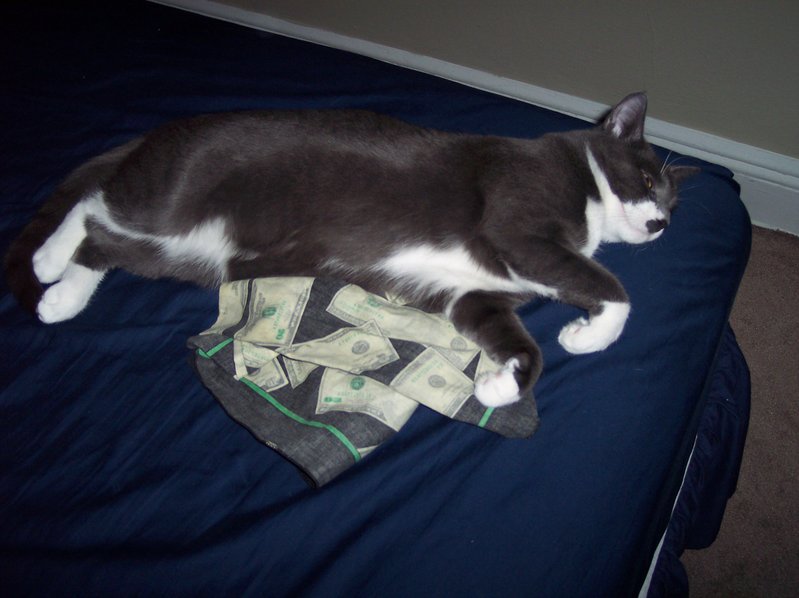 Harlie always sleeps in these ridiculous positions... it has nothing to do with the nip.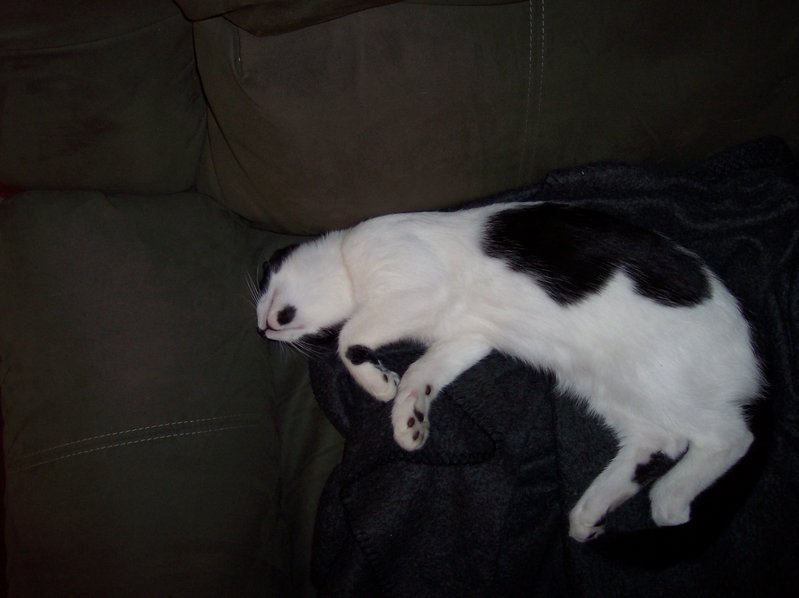 My next post will be about collars. My thoughts... my experiences... my victory (though Mom assures me it's only temporary). We shall see.