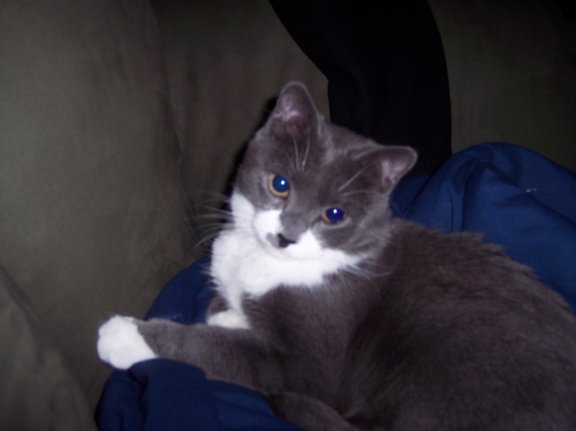 OK Everyone! You can read the comments section below for my final word on prevous posts. Now... let's move on! I missed out on the
pawtrait contest
over at
2 Carolina Cats
. It was mostly Mom's fault. I tend to miss out on a lot of the fun stuff that goes on in our little kitty community (we did really enjoy looking at all the paws though... my Mom is a paw lover). Anyway, in the spirit of talking about paws and all of that, we thought we would share with you a phenomenon that Mom and Dad like to call "Too Many Feet". It occurs when a kitty lays down to go to sleep and just doesn't seem to know what to do with all their feet.
Turtling
(that's me doing a turtle on the fish tank a few months ago) is a sensible way to handle your feet, as is
stretching out
or
laying on your side
. But Mom and Dad think when I lay like this I look silly. The bottom one is Mom's favorite. I really think Mom picks on me so much because she can only dream of being this flexible.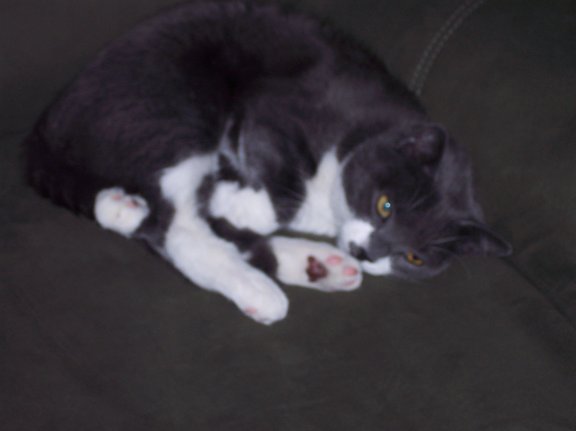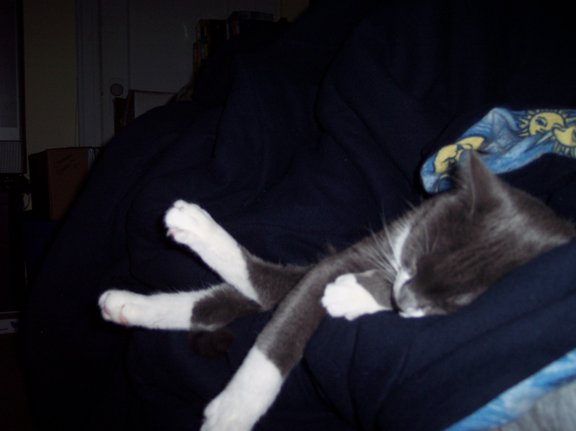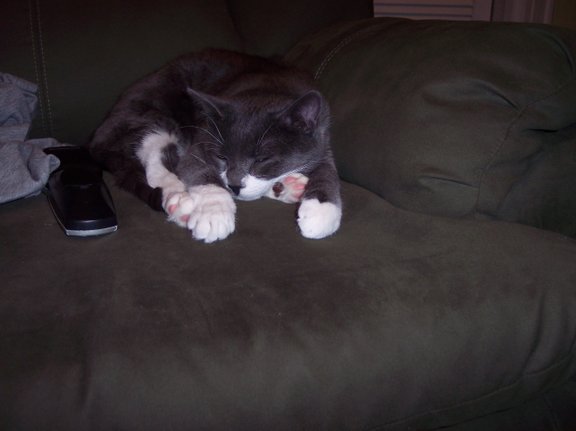 You can see that the bottoms of my feet are both pink and gray. This worried Mom at first because she thought the gray was dirtiness in my pads that wouldn't go away from when I was on the street. So she was happy to see that lots of other kitties have multi-colored feet too! Anyone else ever have too many feet?