Well Mom finally loaded the pictures onto the computer! She even took new ones of us in our new home! But we'll get to those later. Here are some pictures of us at the old place, helping with the move...
First I had to energize with a little sun and bird watching: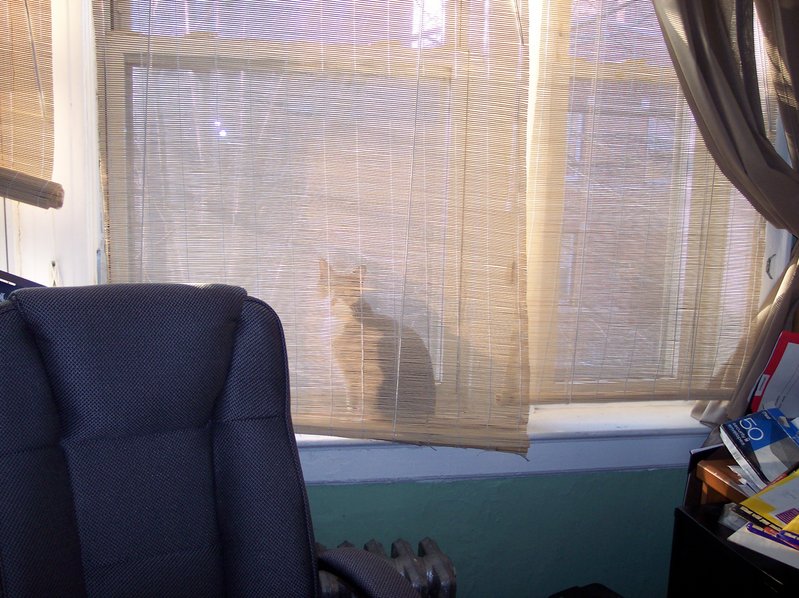 While I was doing that, Harlie helped Mom take inventory of her yarn stash: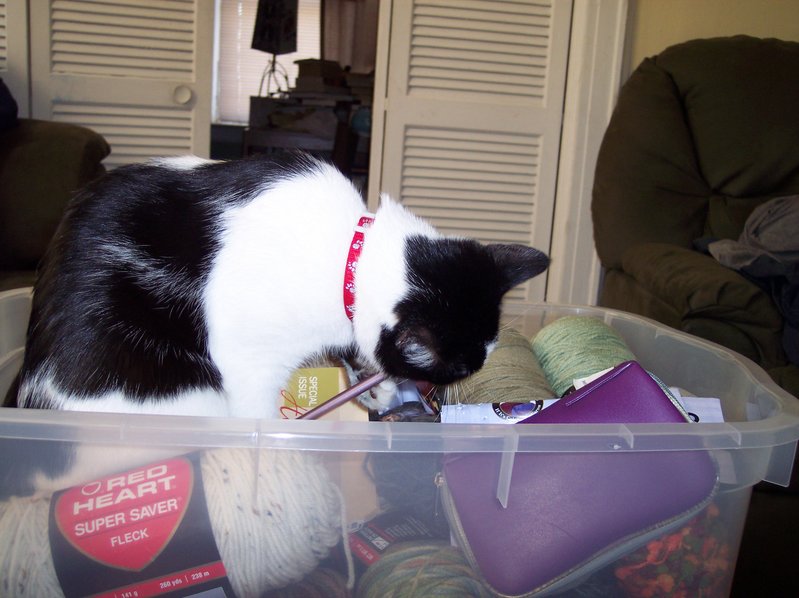 And then she helped her try to squish it down so all her yarn fit in one container: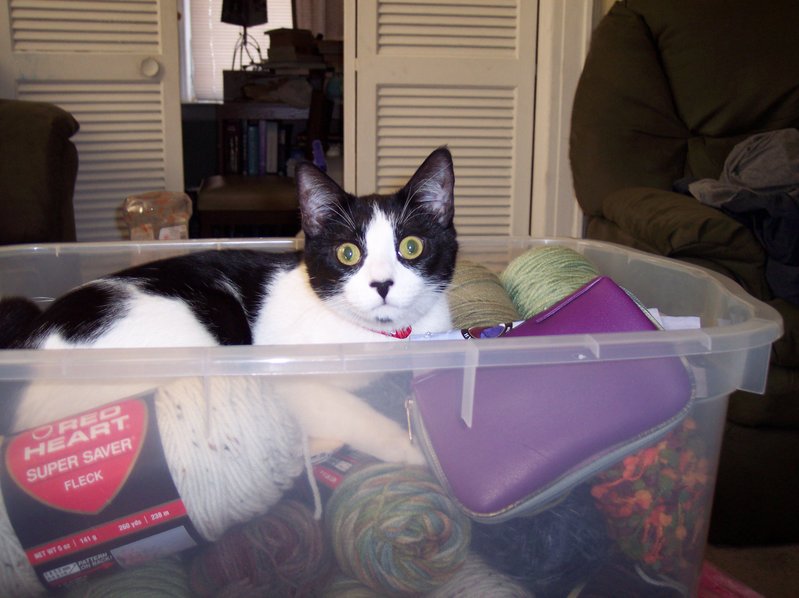 My first job was to start assessing boxes. I had to figure out how many we needed, if the sizes were adequate and then decide what should go in each one. Naturally they were all tested for quality as well. And we all know there's only one way to do that...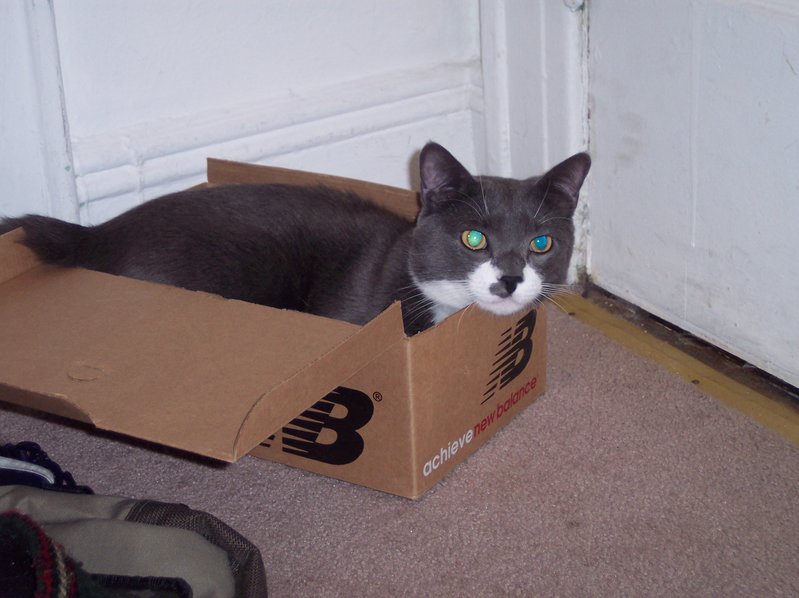 Harlie checked under the recliner for lost toys and other treasures. I stood next to the recliner to take anything she handed out, to give a high-five when she needed encouragement, and of course to wrestle the heck out of her paws. I mean, could you leave these paws alone?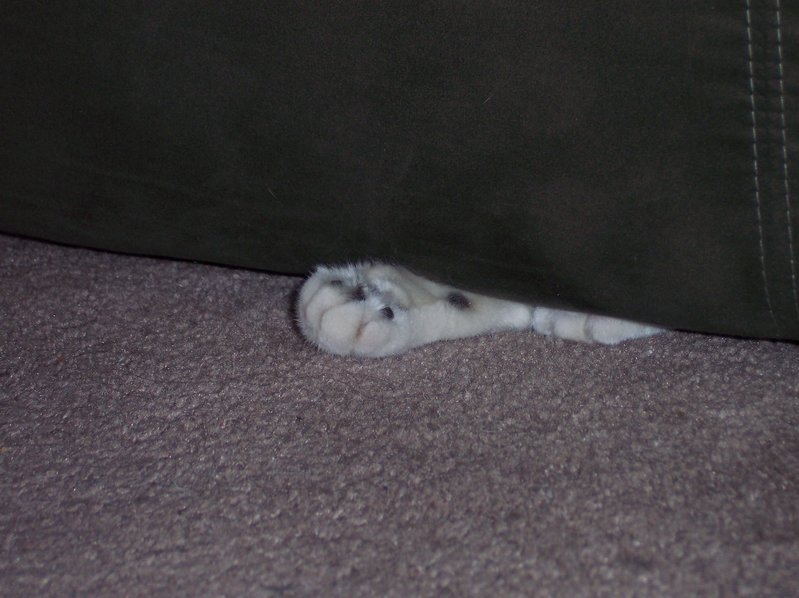 Here I'm trying to move us along into the next room, but Harlie wants to make sure Dad doesn't forget is XBox 360. I'm pretty sure we were never in danger of that though.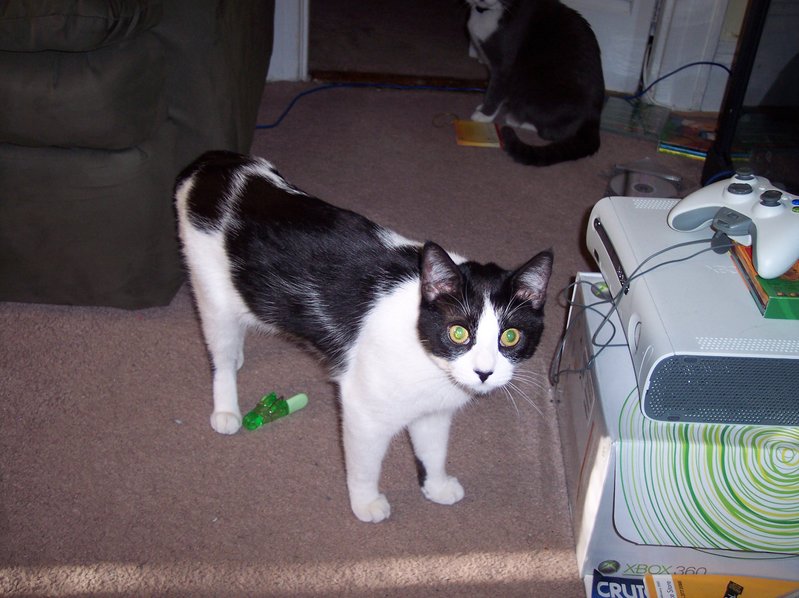 One of the most difficult jobs was counting and organizing the books. It may have been easier if Harlie jumped in and helped instead of just meowing orders from the top of the desk. Final book count: approximately 1.3 squillion.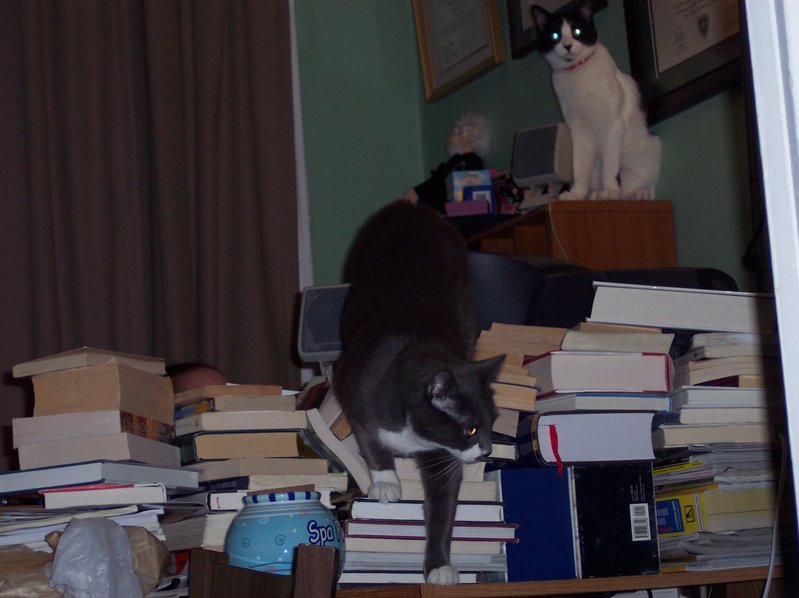 Packing is hard work so we needed to rest up often. Here Harlie is hoping her favorite nap spot on the back of the couch will somehow make it to the new home...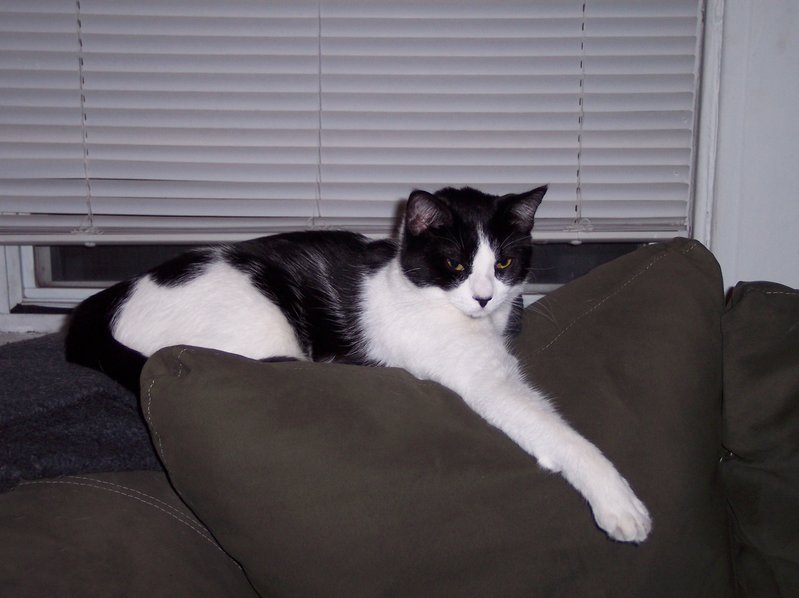 I hoped my favorite blanket would come too!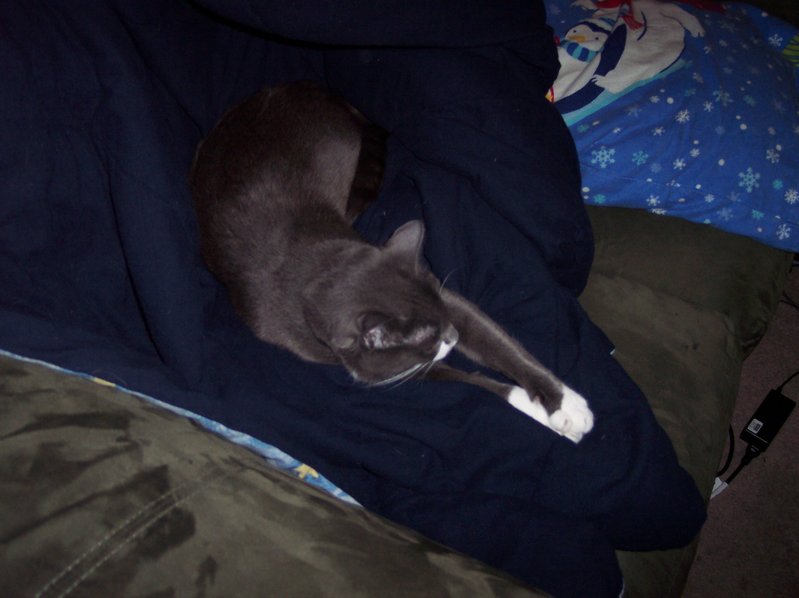 Stay tuned in our next post for some shots of the new home!