We hope everyone is enjoying the new year and that all the beans had a safe night. Dad had to work last night, so Harlie and I just hung out with Mom. She watched a movie and then some TV shows and went to bed late. Nothing too exciting.
We had a good holiday season this year. We had a tree and some presents. Things went ok with the tree. There was lot of water spraying this year... even at me! Sometimes I can't help myself! Harlie managed to get in the tree a few times, and I tried to climb the outside of the tree. Mom has some pictures, but figures you all know what kitties do to trees! We did lay nicely underneath the tree a few times as well. No breakable ornaments went on the tree, and Mom is wondering if she'll ever be able to hang them again!
We had a great time doing Secret Paws. We also sent a package to a kitty at Best Friends Animal Sanctuary. Mom wanted to get a picture of what she sent but forgot. We sent some toys and a blanket that Mom made. And the best part? Mom says with the next paycheck we can sponsor that kitty as well! We'll have details on that when it happens.
Thank you everyone for your advice for Harlie a few posts ago. She's been getting more special play time, and I've even stepped up my own playtime with her to help out. Mom and Dad invested in a new garbage can to go under the sink cupboard so she can't knock it over anymore. That was really one of the biggest problems. Unfortunately, we are now getting shut out of the bedroom for most of the night. Apparently it's not advisable to play on Mom and Dad's bed while they are sleeping, or come requesting attention and 3am. Harlie still cries about that a lot... and
loudly... right outside the door. But it gets better everyday.
I think that's the general update. We are working on some other posts and hope to be posting much more than we have been. Here are some recent pictures of us. We'll be coming around to comment soon!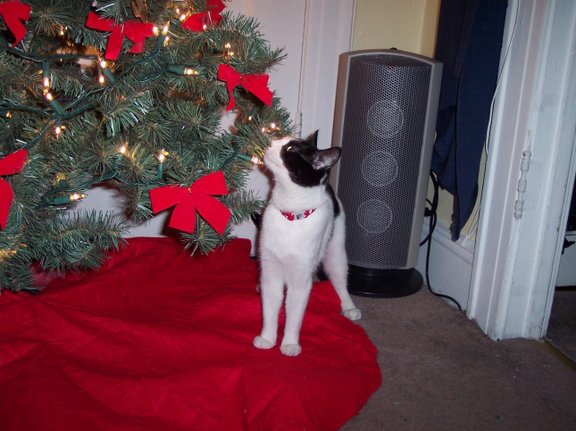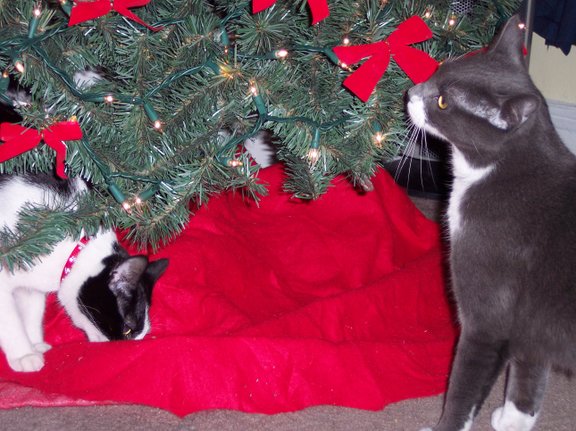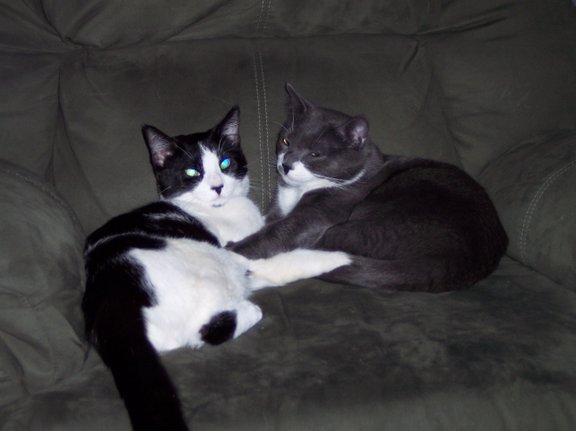 Oh and Mom has been meaning to make updates to the page for quite some time. Now she's considering switching to the New Blogger. Any comments on whether it is worth it or not?